Network Map Module
Logical and physical views at the click of a button and in seconds
Up-to-date network plans are crucial for managing complex IT networks. With Pathfinder, you create network plans when and where you need them, as often as you like, and in just a few simple steps.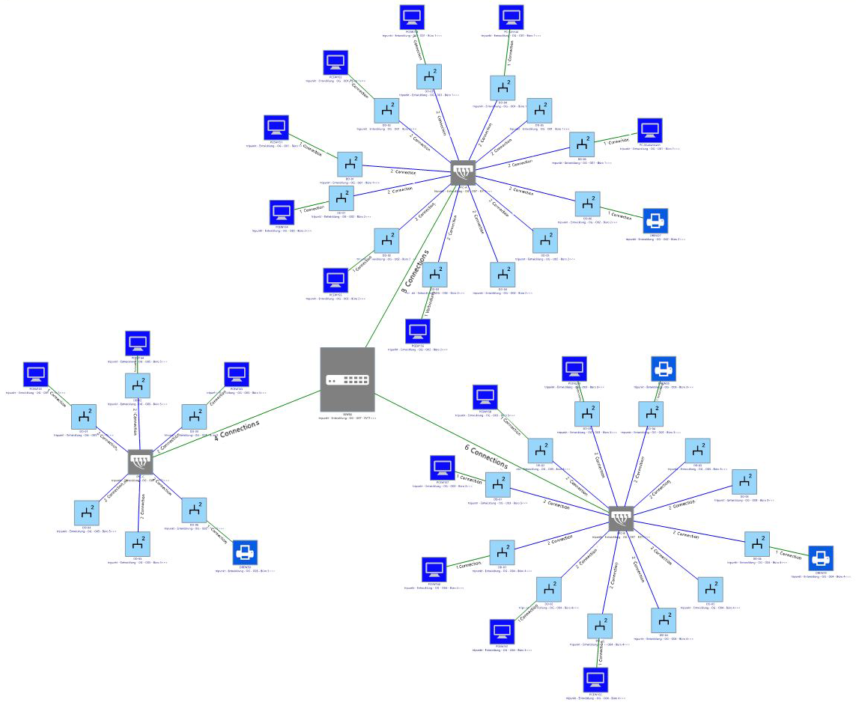 Innovative algorithms for good network plans
Following a comprehensive scan of the IT environment in Pathfinder, the module offers the possibility to automatically create network plans. To do this, Pathfinder draws on existing data and uses innovative layout algorithms to display complex relationships in a clear and graphical manner.
Unlike other network mapping tools available on the market, Pathfinder is not limited to active devices. In addition to logical views, the module also generates physical network views at the click of a button. If required, you can get plans that also visualize passive network components, for example the network cabling, junction boxes, etc.
Customize and integrate
The layout algorithms in Pathfinder ensure a fast and optimal arrangement of the various elements. You can modify the automatically created plan as required. Using Drag&Drop, you can also place or move the network components individually. Before generating the layout, you can change the grouping of the network components, for example, by building, room, etc. and much more. This allows you to easily adjust the network schematics and integrate them into different IT designs.
Afterwards, a network plan can be saved, later modified, copied and printed as often as you like.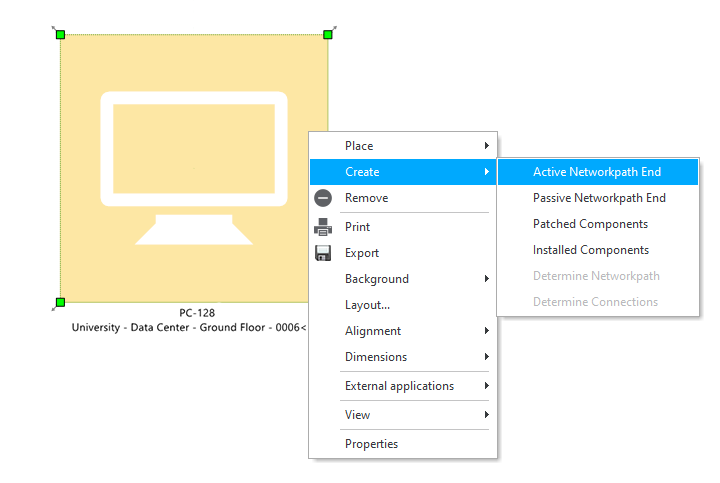 Features at a glance
Interactive display of subnets and convenient navigation options
Identification of the cable types ( optical fiber and copper connections) with the description of the connection type
Selection of the network depth (switch levels)
Port overviews for network components
Color coding of room boundaries
Filter functions, e.g. hiding passive network components
Become a Pathfinder!
Find out why over 500 well-known companies trust us and how Pathfinder helps map your IT network.