Catalog
Device templates for your IT documentation
Over 20,000 free templates are waiting for you. The device library is already included with the purchase and can be expanded as required.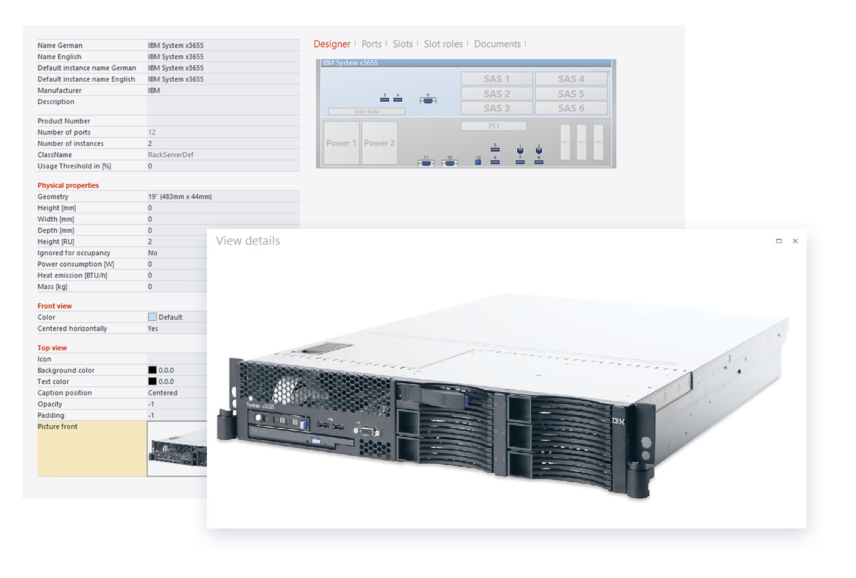 Pathfinder Online Catalog
Over 20,000 free templates are waiting for you in the online catalog. We know from our clients that templates for network devices significantly accelerate the creation of IT documentation. All templates can be imported with just a few clicks and can be used immediately in the network documentation. Best of all, the comprehensive catalog is already included in Pathfinder's product scope.
Tailor-made! We build your components as needed
With the "Pathfinder swarm", everyone benefits from each other, because with each new client many new devices and components are also added. And with the maintenance plan, it is built for you as needed and as required.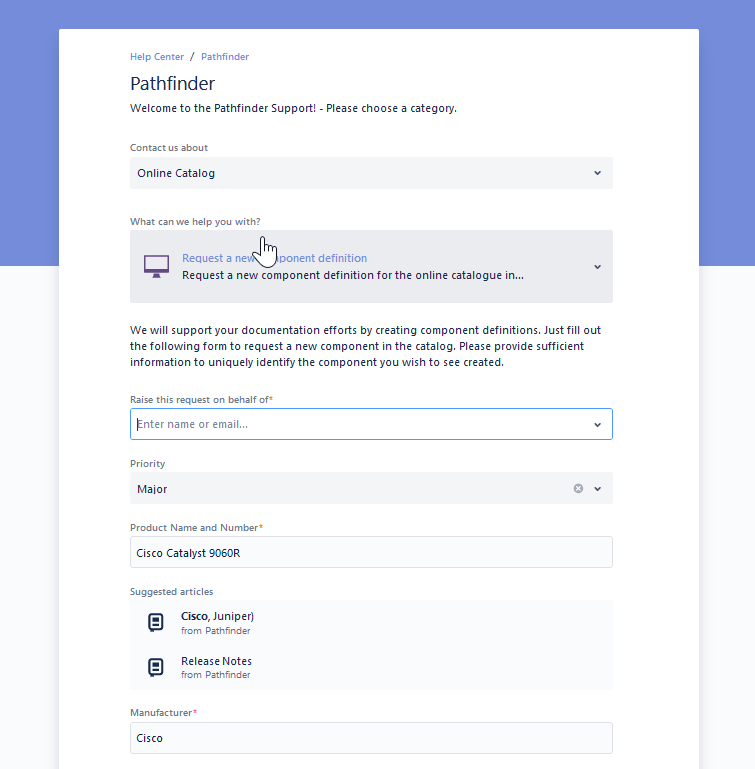 Document every device in detail
The installation location and installation date are automatically stored for all devices. In addition, information such as cost center, maintenance details and documents such as measurement or inspection records can be stored as well. Still not enough? Create your own custom fields. Furthermore, Pathfinder offers a complete history, i.e. an automatically maintained, non-editable log records the time of processing and the employee who carried out each change.
Features at a glance
Millimeter-accuracy and realistic mapping of active and passive devices with ports, slots and internal wiring display
Individual display forms and fully customizable
Support: Free creation of new components
Individual definition of port, slot and line types as well as transmission qualities
Editor to visually design components
Description of the structure of cables with bundles, supported line types and connectors
Storage of additional information: SNMP MIBs, height units and dimensions, graphics, documents, weight, heat, power, etc.
Device catalog available online with over 20,000 free templates
Over 500 clients trust in Pathfinder
30 days of full functionality and free support during the trial period, just a few clicks away. Start using an intuitive new form of IT documentation.