Accurate representation of your network
Powerful and robust. Whether dealing with cable management, network visualization or DCIM – Pathfinder offers you award-winning functions.
Cable Management
Plan, document and inspect connections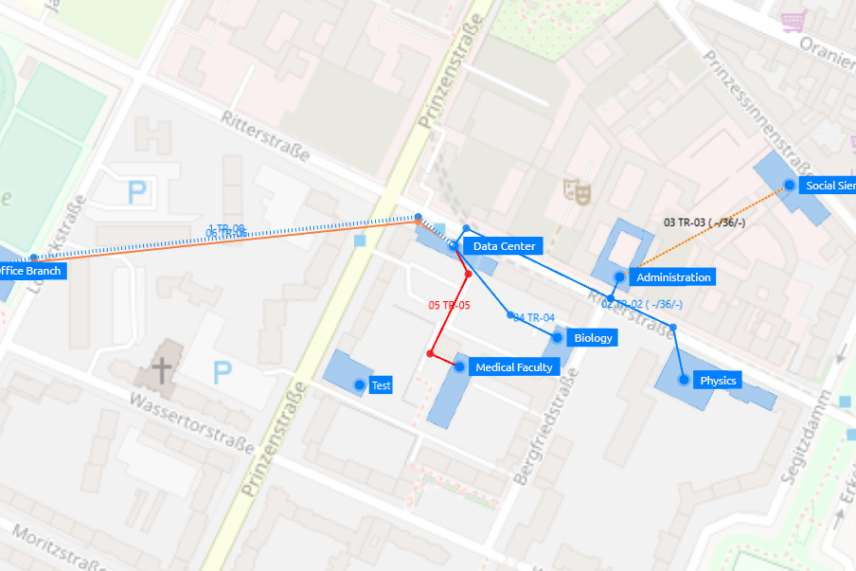 Transparency in the Physical Layer
Pathfinder supports IT and network admins especially in the area of cable management. Complex cable connections are mapped quickly and easily. Wizards and reports shorten tedious documentation. The Pathfinder suite supports you in your daily IT routine and shortens all work related to cable management.
Data Center
Perform data center management with the award-winning network documentation tool
Overview on planning and operations
Network and data center management is complex. With Pathfinder, DCIM is graphically supported and database-driven. Visualize room plans, racks and all installed IT assets. Intelligent reports paired with comprehensive information on data center cabling ensure smooth and trouble free data center operation.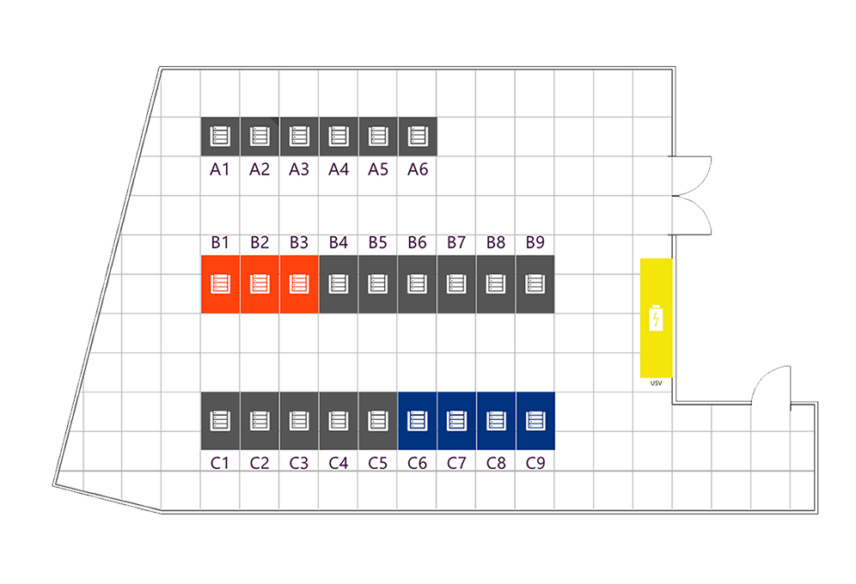 Catalog
Over 20,000 templates available for use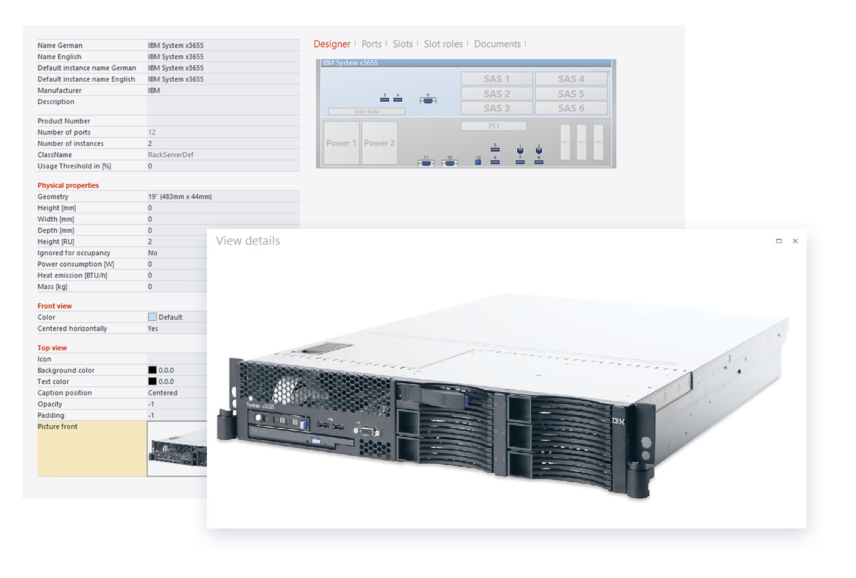 A comprehensive catalog provided for free
The Pathfinder library contains over 20,000 device templates. They are available for free and more can be added at will and on demand.
Benefit from our ever growing catalog. Request any device template you might require and our design team will create them for you. Every new template created by our design team is tested and made available for all users.
IT Asset Management
Better visibility of your IT assets
Manage your IT assets strategically
With Pathfinder, companies document and visualize their IT resources completely and quickly. Our software enables you to virtually recreate your entire network infrastructure, including all physical IT assets. You may also add organizational or commercial information.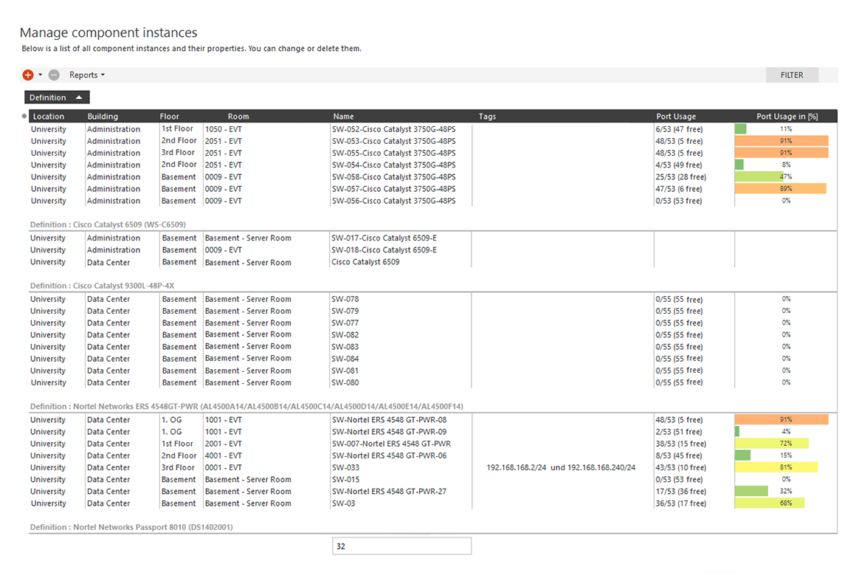 Network Visualization
Understand end-to-end connections and identify sources of error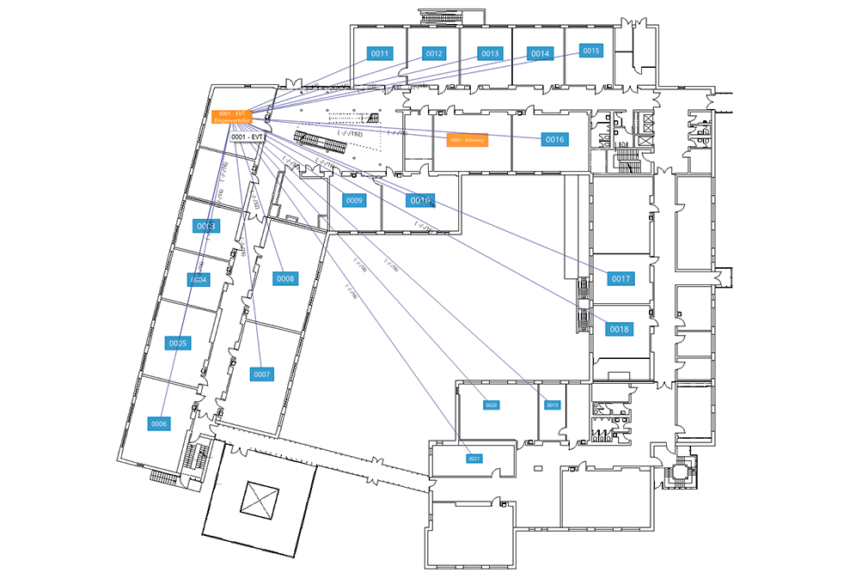 Avoid endless and confusing lists
Pathfinder bundles all network information in a database and outputs practical overviews and plans. Document the entire IT network intuitively, comprehensively and have it look visually appealing as well. Analyze point-to-point connections, identify sources of errors and minimize costly downtime.
Reporting
Meaningful reports on all areas of your IT network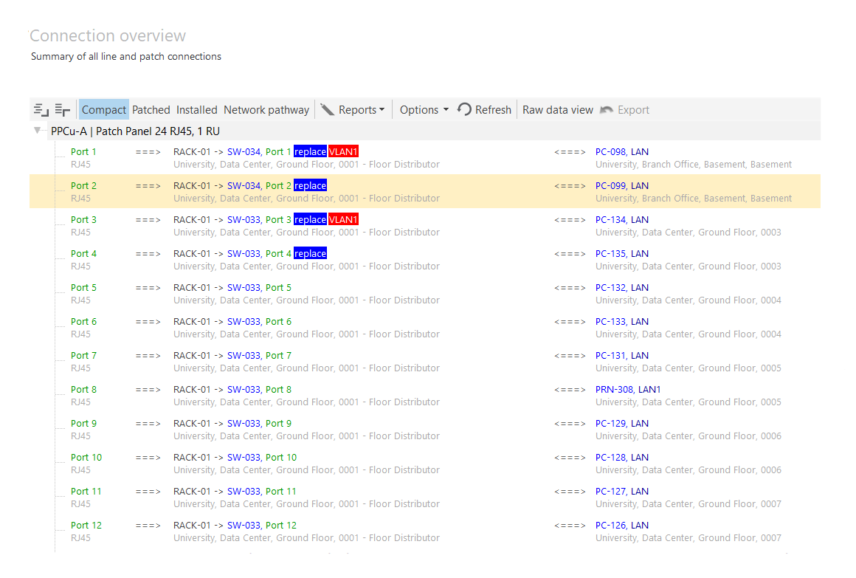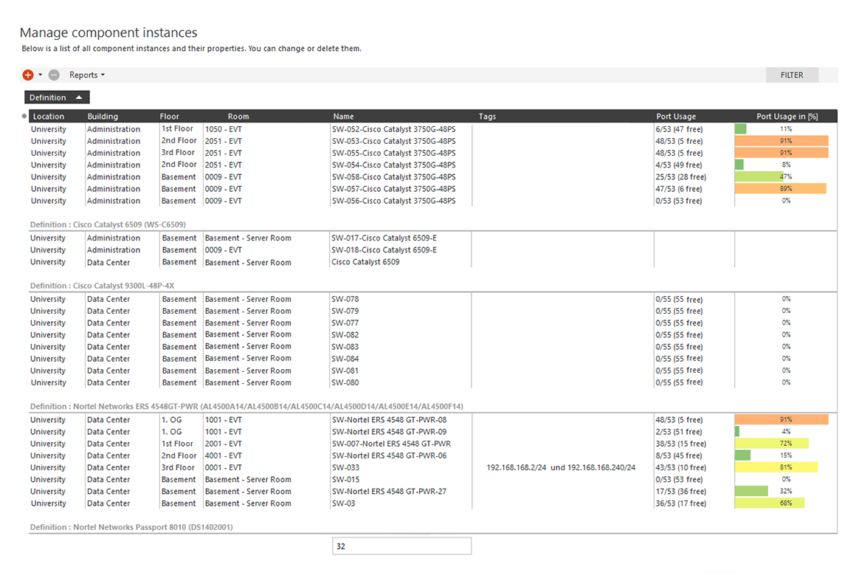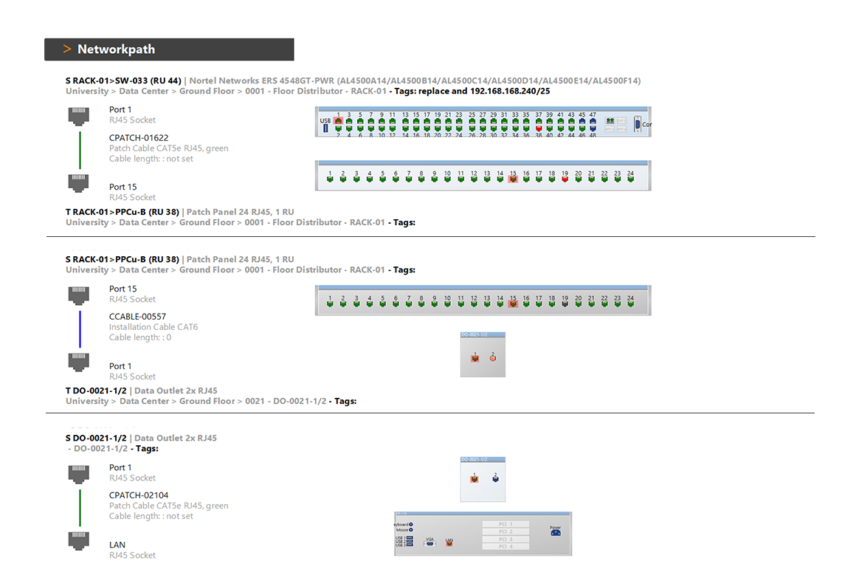 Interface
An open system for many scenarios
Perfectly integrate Pathfinder
Many interfaces, many possibilities. The Pathfinder suite integrates seamlessly into your company's system architecture and processes.
A standard interface supports data exchange with existing systems and is available for your queries. Import interfaces significantly reduce the effort of network documentation.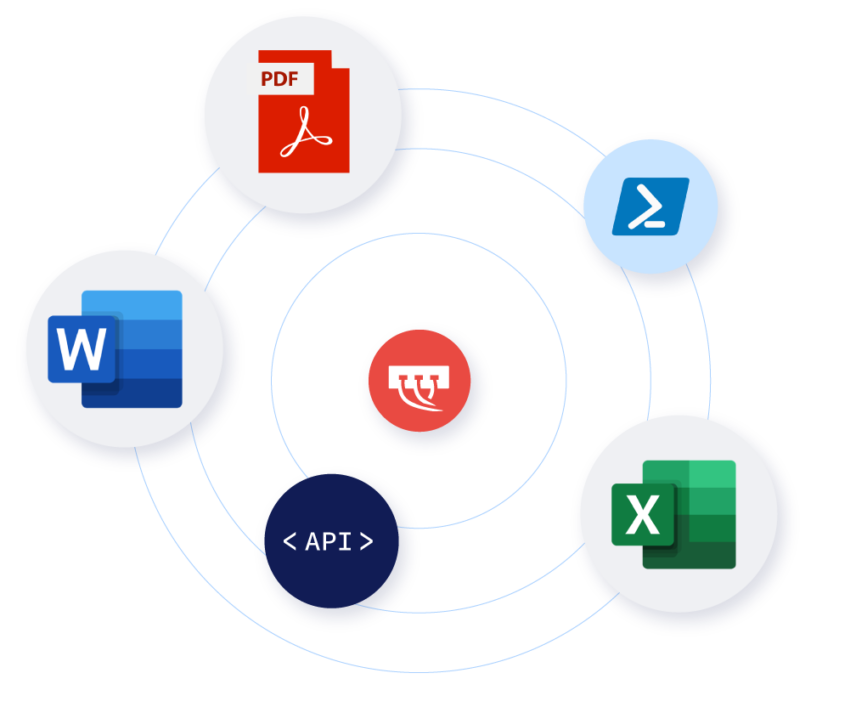 Security
Be on the safe side with a refined authorization process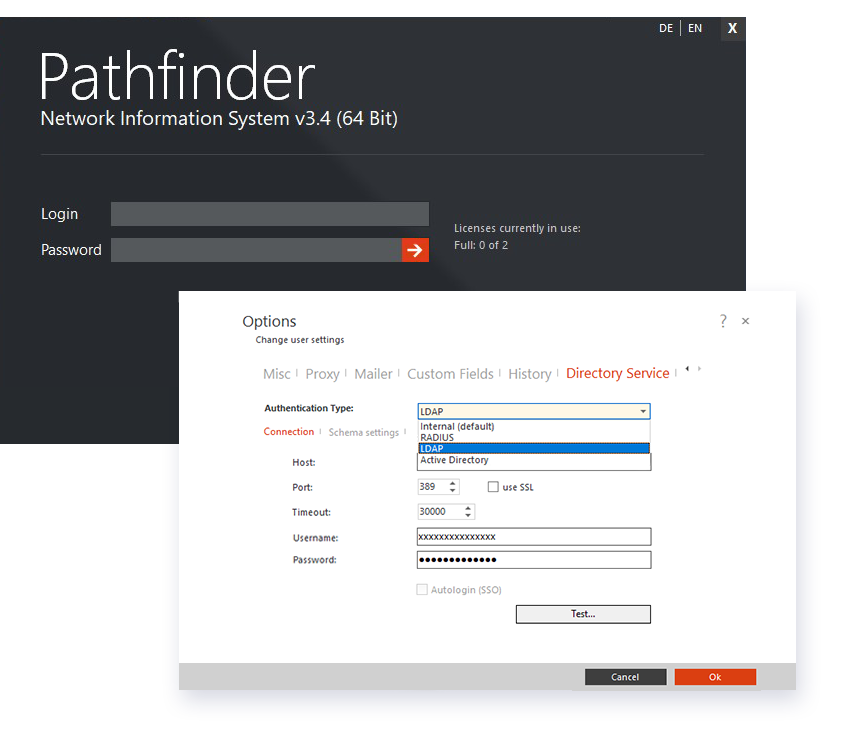 Be on the safe side with Pathfinder
More security through numerous enterprise features and a fine tuned authorization process:
Authorization system
External user administration (AD, LDAP, RADIUS)
Encrypted transmission
Offline-Backup (disaster recovery)
Available online and offline
History
Become a Pathfinder
Discover the latest features. Get to know functions that have already convinced other users.
Interested to know more?
A 30 days test phase with full functionality and free support is just a few clicks away. Start with an intuitive, new form of IT documentation.