Vector Graphics Module
Overview through a realistic representation of your network
Decide for yourself exactly when, where and how the existing network documentation should be enriched.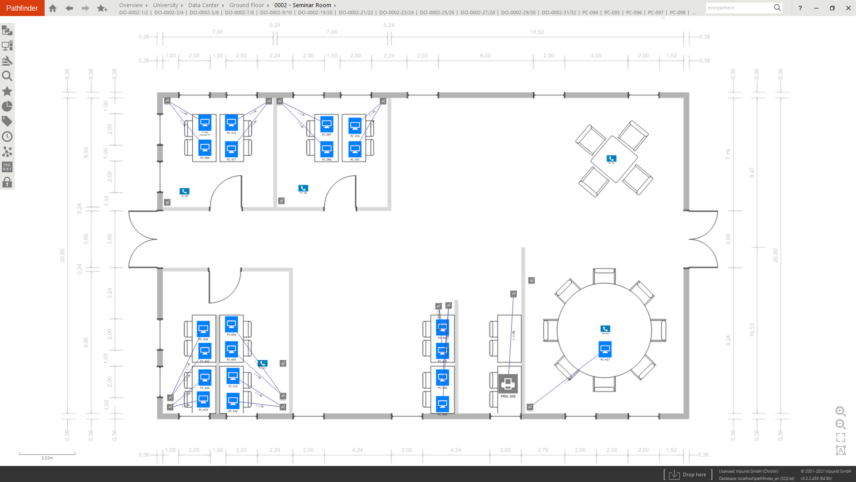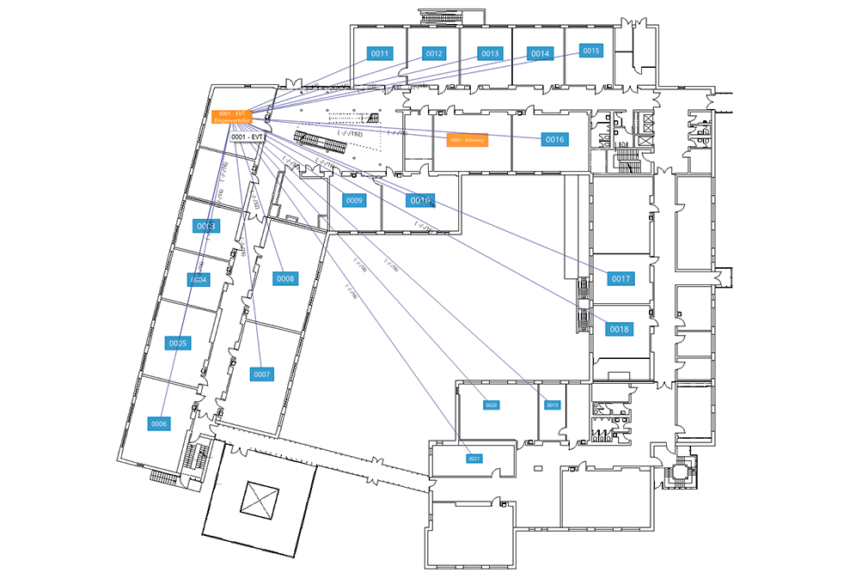 Integrate meaningful graphics
Pathfinder comes packed with a variety of graphical display formats based on raster graphics even in the basic version. You can use PNG or JPEG file formats as background images.
The Vector Graphics module also gives you the option to include scalable vector graphics. This allows you to include AutoCAD files or drawings in SVG and PDF format as backgrounds for your network documentation. The module also provides an import function for vector graphics. This allows you to manage and edit your network data, for example, based on existing, vector-based floor plans.
Visualize networks better
Enrich your network visualization at any point of the documentation process. Using this extension module, our clients can seamlessly integrate vector-based drawings into Pathfinder.
Businesses that build up their network documentation with great graphical tools always have the most realistic representation of the networks at hand.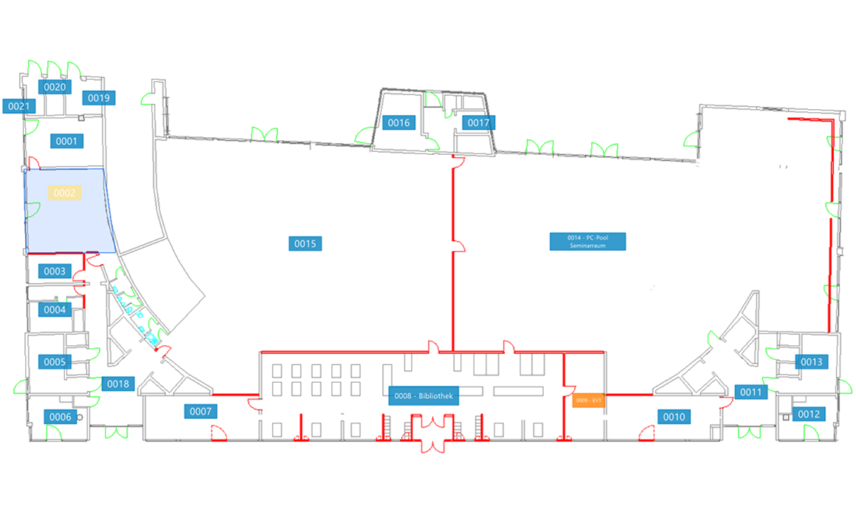 Features at a glance
Integration of drawing and designs of different file formats in DWG, DXF, SVG and PDF format
Automatically import rooms from floor plans
Graphical navigation by clicking on the drawing elements
Automatic updates of the drawings (via document management of the network information system)
Become a Pathfinder!
Find out why over 500 well-known companies trust us and how Pathfinder helps map your IT network.