Asset Management
Discover your entire network infrastructure
With Pathfinder, companies document and visualize their IT assets comprehensively and quickly.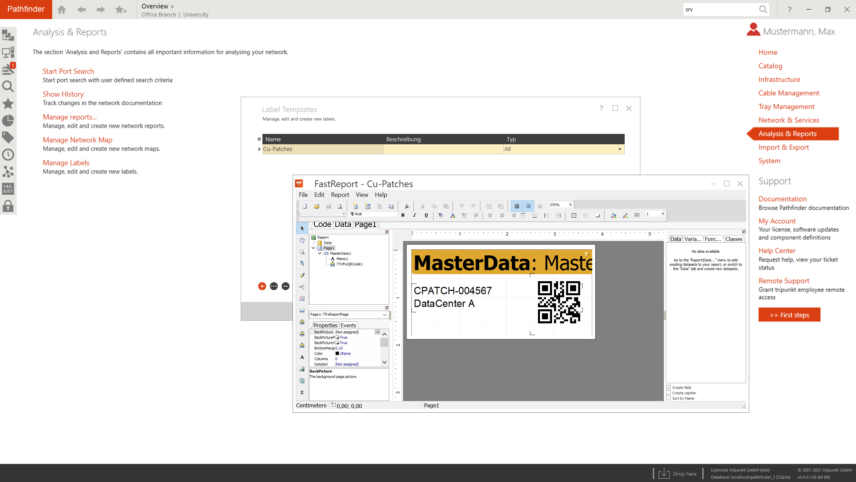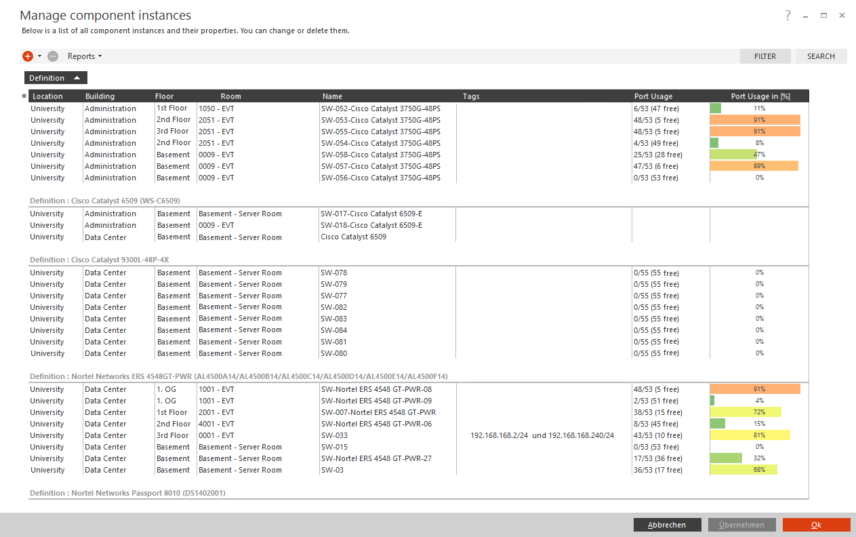 Keeping track at a glance
The installation location and installation date are stored for all devices. In addition, further information such as cost center, maintenance details and documents such as measurement or inspection records can be stored. Furthermore, Pathfinder offers a complete history, i.e. an automatically maintained, non-editable log records the time of processing and the employee who carried out each change.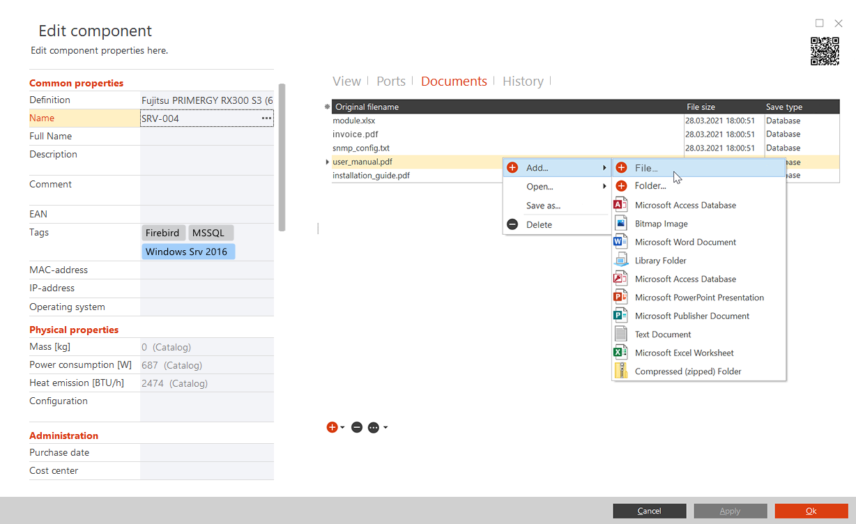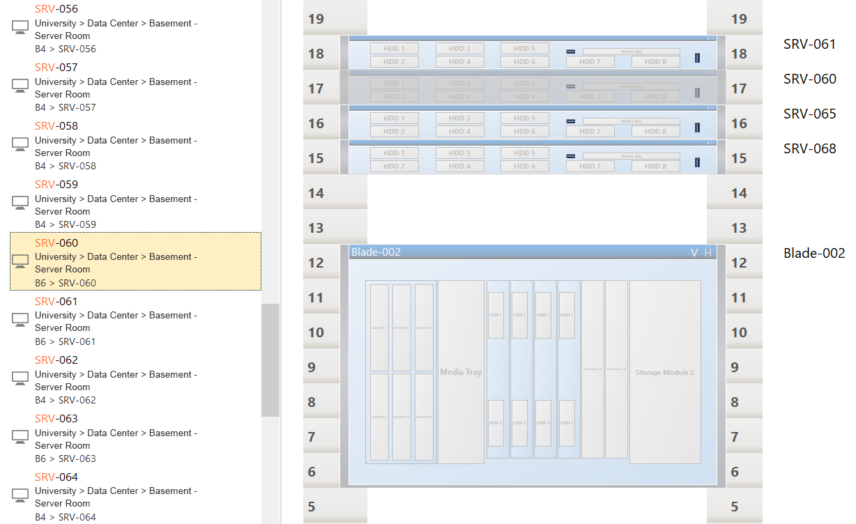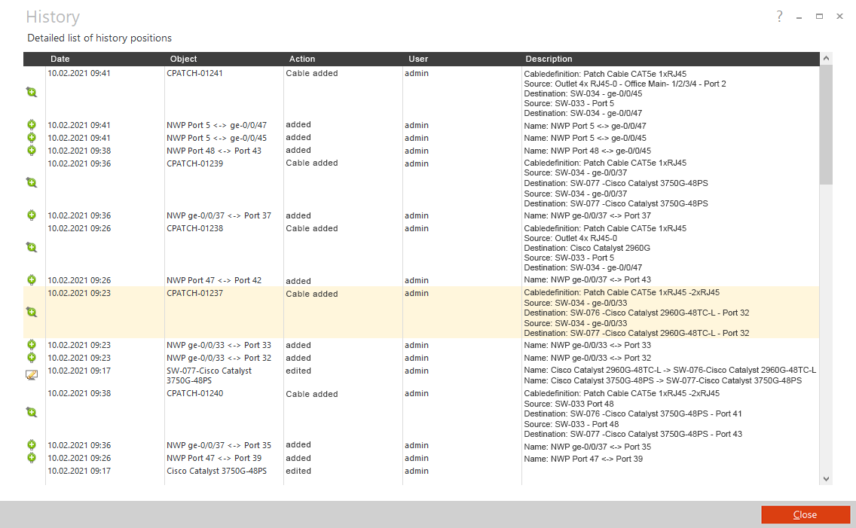 Features at a glance
Visualization of the infrastructure: building, floors, rooms
Complete documentation of the active and passive network infrastructure
Presentation of devices with unlimited module extensions
Active components such as servers, storage or virtual machines
Port level visibility (ports, port occupancy, port status, etc.)
IP addresses, subnets, VLANs
Export of inventory information via Pathfinder-Reports
State-of-the-art network documentation with Pathfinder
Find out why over 500 of our clients already trust us and how Pathfinder can help them map their network.