Network Visualization
A tool that bundles and displays the complete network information
Practical overviews and plans provide more clarity in the daily IT routine. With the Pathfinder Suite, you document IT networks with the aid of visual and graphical tools. Navigate faster, recognize dependencies earlier.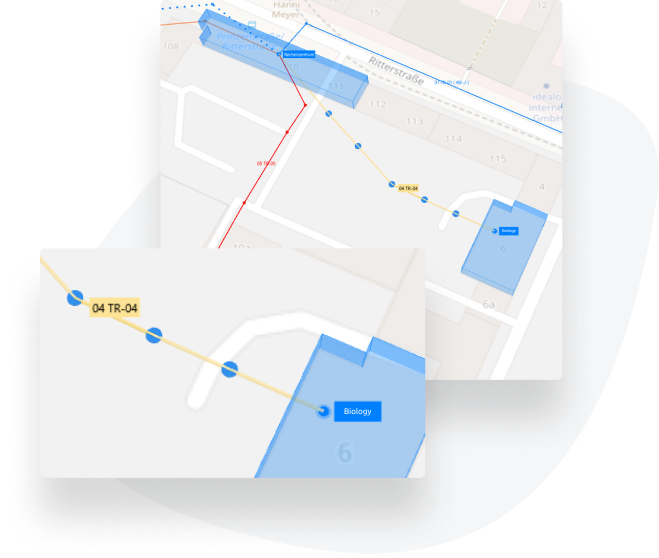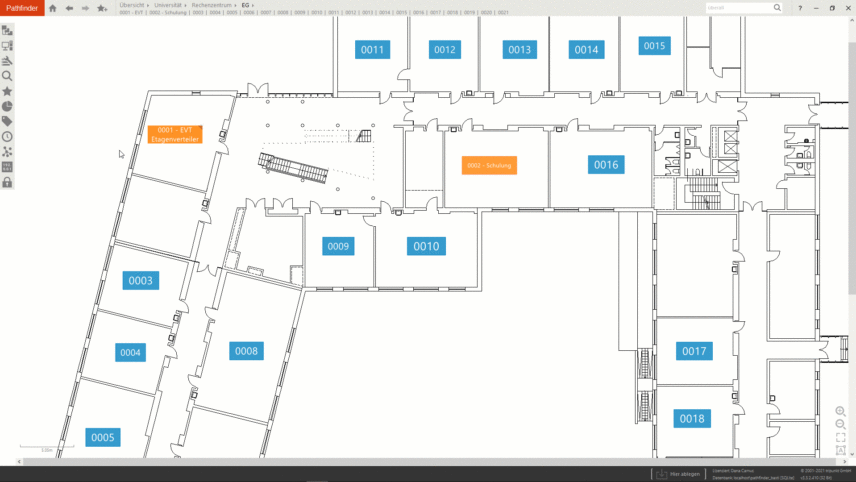 Network visualization
Are you looking for a visualization tool that bundles all information about your network and presents it in a practical overview or graphical layout? From the top view of a data center to an overview map of a location – with Pathfinder, users can document their IT network with the aid of visual and graphical tools, for example with CAD-drawings.
Networks and graphics
Pathfinder provides you with interactive displays of your network and a variety of display formats. Whether you use the signal path display, document point-to-point connections on room level or work with racks, the software is designed to support you in all of your daily work.
Inside the software
Fully virtualize all network layers and then optimize them even further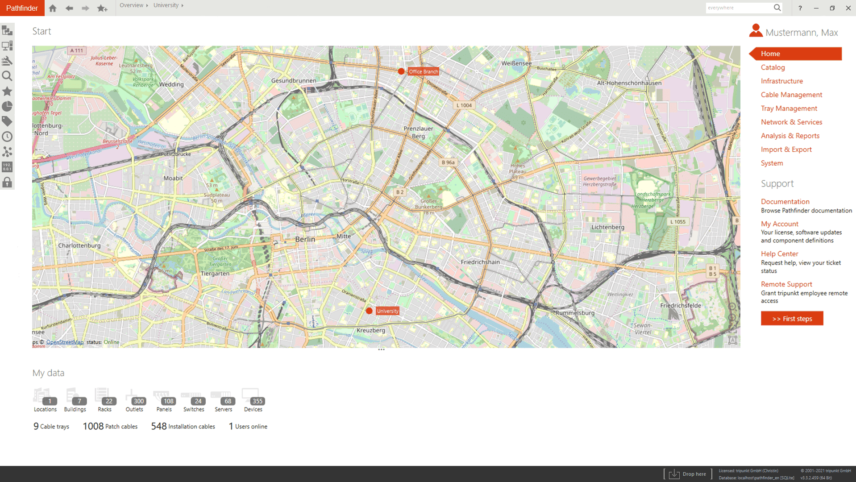 Use Open Street Map integration and create as many locations as you like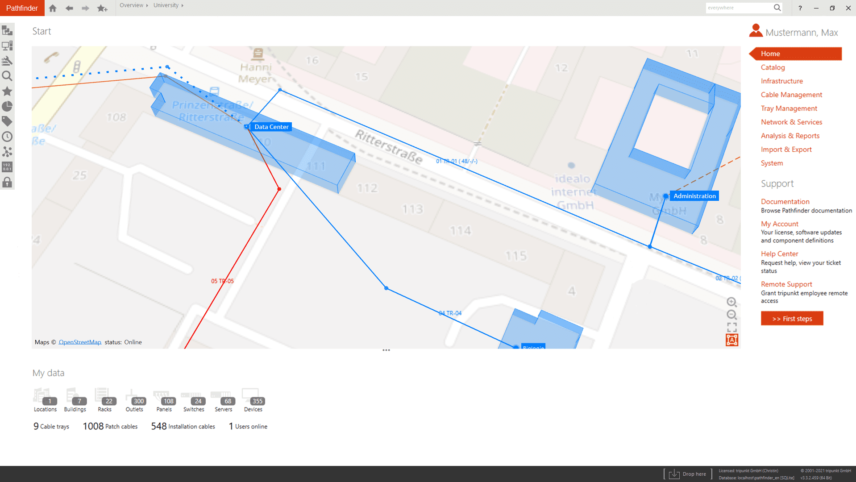 3D building plans generated automatically and quickly by Pathfinder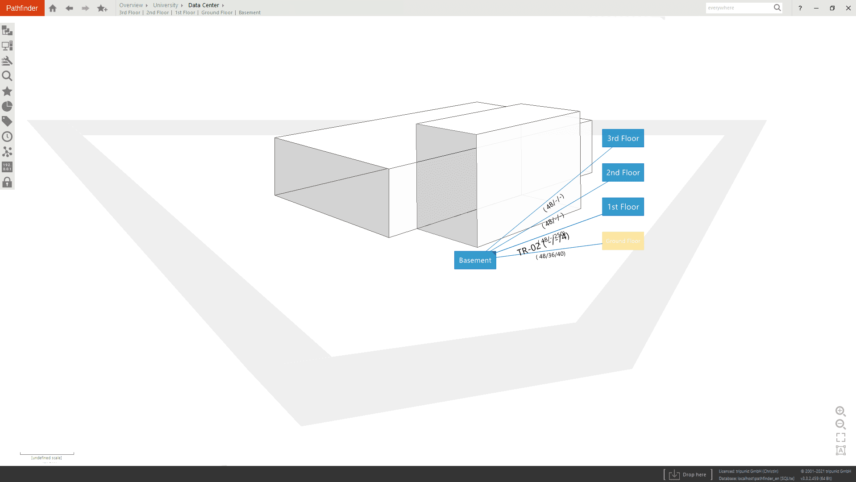 Integrate rasterized graphics and visualize all network layers. Graphically supported.
More details through informative and scalable vector graphics
Features at a glance
Interactive network pathways
Network plan engine, also for logical topology representation
Network and connection schematics
Location, floor and room planning
Realistic representation of the cabinet and rack layouts including all installed IT assets
Media library with device icons
Port state display
Visualization of rack utilization
Graphical representation of all physical network paths
Responsive graphics: Database information can be queried directly
Graphical navigation by clicking on design elements
Link database elements and designs via Drag&Drop
Integration of graphics files of different formats
No CAD skills or third-party licenses required
Comprehensive Print features
Scalable network documentation
Become a Pathfinder!
Find out why over 500 well-known companies trust us and how Pathfinder helps map your IT network.