You decide, how your IT operates
With its modular software architecture, Pathfinder adapts perfectly to the requirements in your company.
Work Order
Plan, assign and document tasks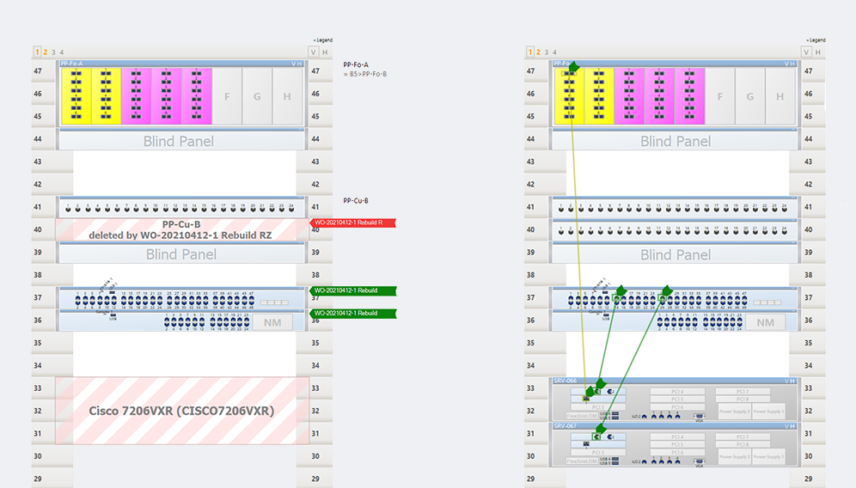 Plan changes step by step
No more playing catch-up. Use the work order module to plan future changes in your network. Create customized work packages and delegate the tasks to the technicians on site.
Vector Graphics
Integrate technical drawings and enhance the visualization of your IT network
Clear insight for planning and operation
Document your network based on CAD drawings. Extend each network layer ( location, building, floor, room) with vector-based background graphics wherever you want.
Learn more about the Vector Graphics Module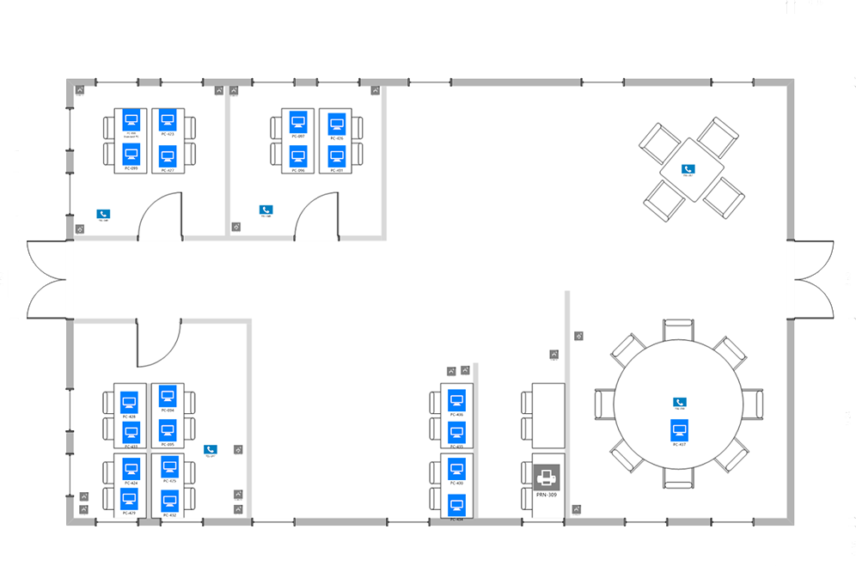 Network Plan
Display subnets and network segments with just one click
Automated passive display
Determine how your network is scanned! Active and active-passive overviews are generated automatically, e.g. for all devices of a telephone system.
SNMP Query
Retrieve and evaluate information from an active system
Does your switch speak SNMP?
Pathfinder retrieves information of active components in real time and provides it in a live-view for reviewing and updating your network documentation.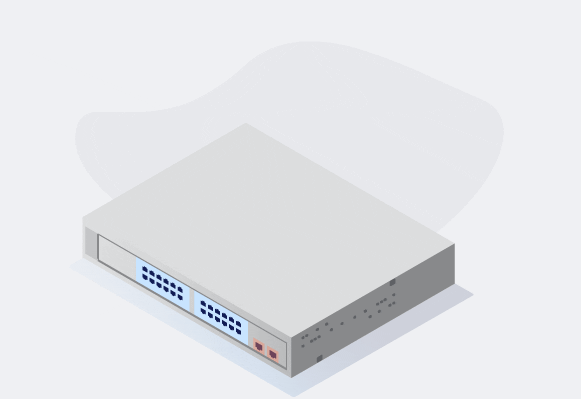 Pathfinder Mobile
Mobile, fast and independent with the convenient Pathfinder App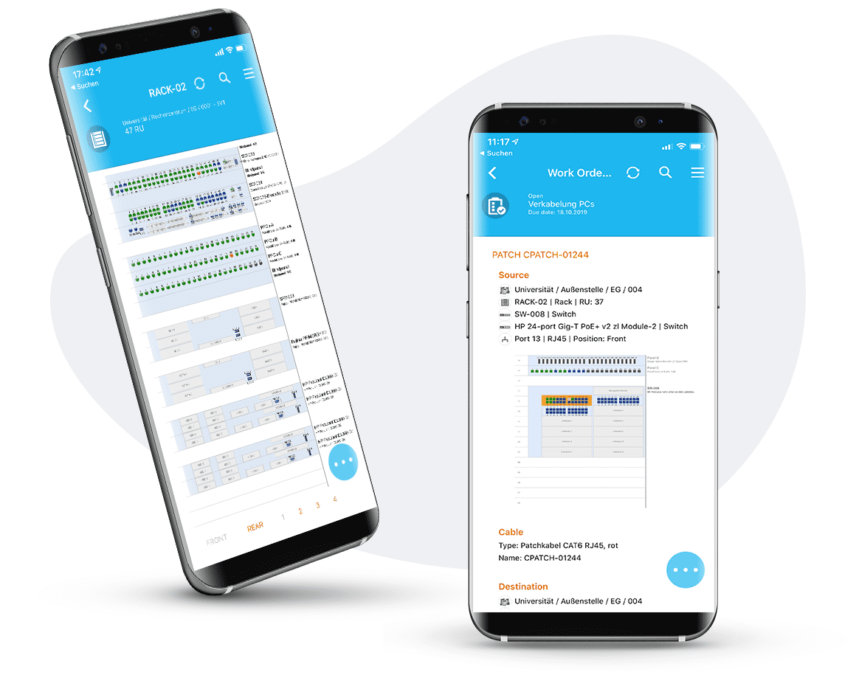 Perfect for teams and on the road
Network documentation in your pocket – access Pathfinder using the mobile app. Plan and document your work on the network and with your teams.
REST-API
Retrieve information from Pathfinder quickly and easily
One interface, many possibilities
Access data from Pathfinder quickly and efficiently. The REST API enables exchange with third-party applications, such as ticketing systems, via the Pathfinder application server. The interface can also be used to create information in Pathfinder.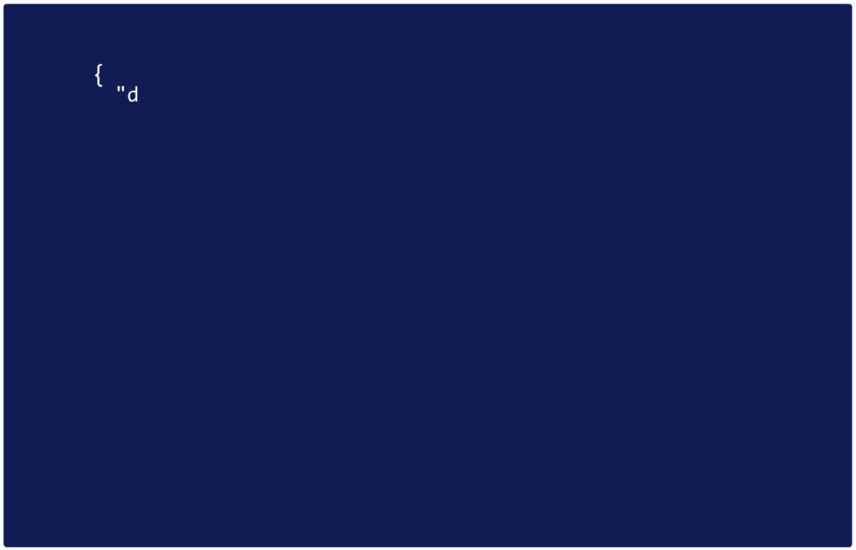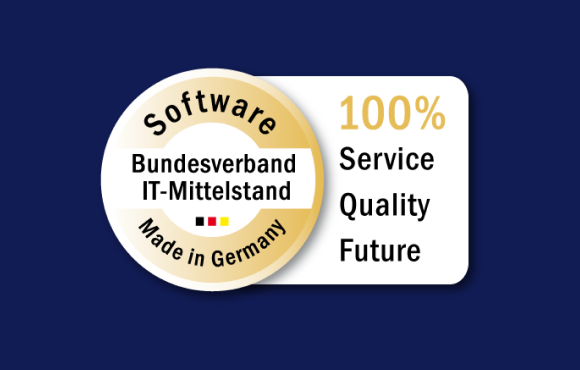 A certified software that finally makes network documentation fun
Software made in Germany – with this seal of approval, the BITMi honors high standards in customer satisfaction and software production. But the seal also acknowledges service quality, future viability and compatibility with current standards.
Bundesverband IT-Mittelstand
Viewer
For the Help-desk or First-level IT-support teams
Read access only – fast & secure
The Viewer is exactly what you need for teams and colleagues that require a read-only access. This is ideal for colleagues in the help desk and support department as it only allows you view the information in Pathfinder but not change it.
The special aspect about the Viewer is that you will receive the Pathfinder Viewer with a write permission for the first year in use. You will have the benefit of building up your network documentation with this writing license. With the beginning of the second year in use, the write permission is stopped and the license switches to read-only.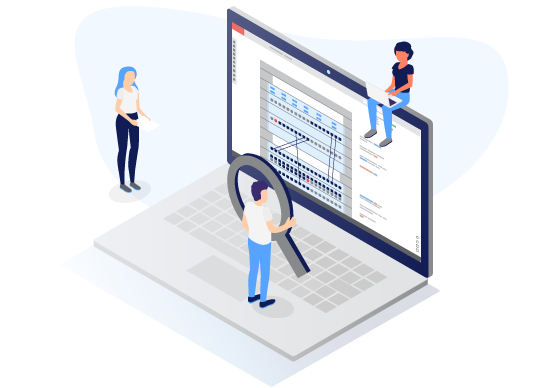 Test Pathfinder for free
Test Pathfinder without any limitations for 30 days. The trial version includes all features and modules. We also offer free customer support during the trial period.