Data Center
Documentation of the entire data center infrastructure
Document and manage all active and passive devices – comprehensively, database-driven, quickly and across manufacturers.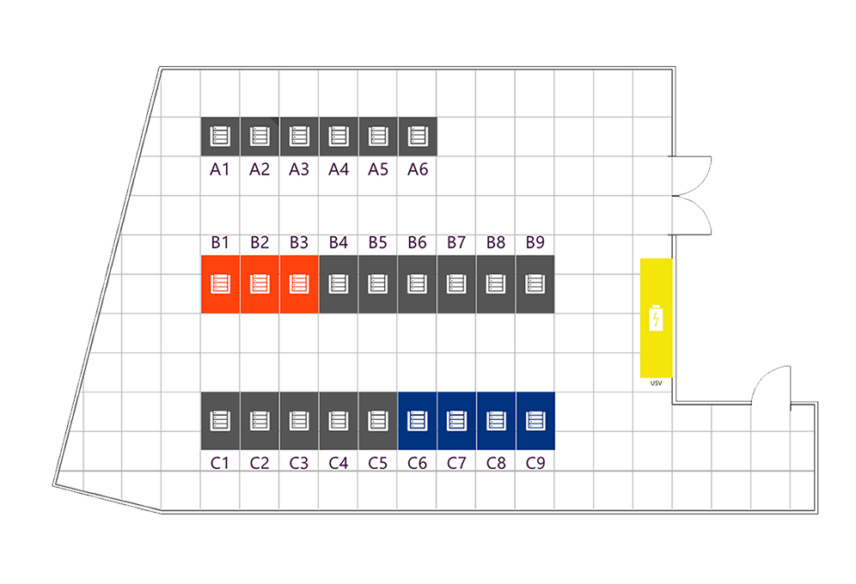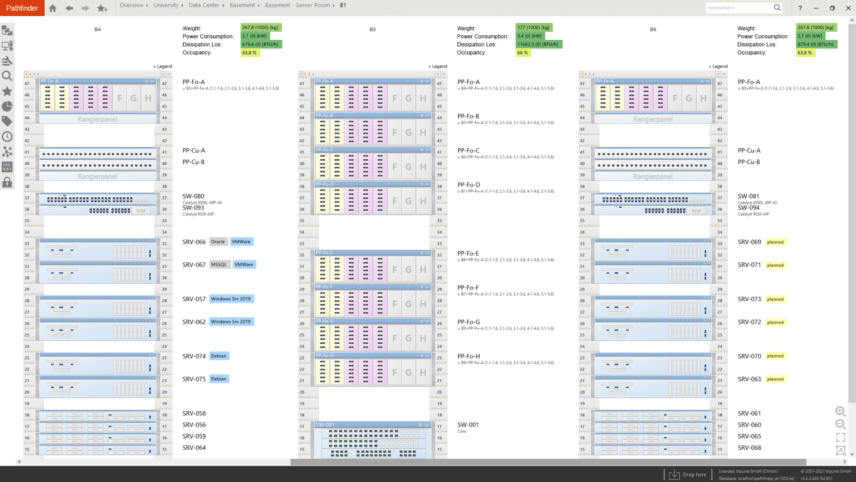 Manage data centers professionally
Pathfinder is a custom solution for professional data center management. With Pathfinder it is possible to realize the documentation of your entire IT infrastructure in data centers and server rooms. This applies from the largest distribution racks to the smallest installation cards. Active technology and passive cabling are fully documented, visualized and available to the user for evaluation at any time.
More than just a drawing
Unlike conventional drawing programs, Pathfinder not only visualizes the server rooms, but also enables evaluation in real time. For example, the software offers quick assistance complying with set standards. Check planning states "in real time" for inconsistencies, determine free resources and optimize existing cabling.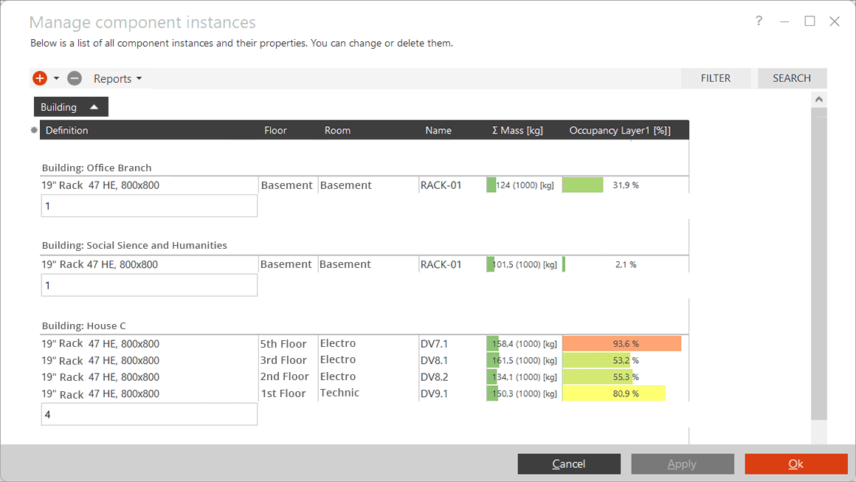 Drag. Drop. Done
The racks are the heart of a data center. But in practice, there is often little time for rack documentation and layout planning. Pathfinder provides a free library with more than 20,000 templates from commercially available manufacturers. Via Drag&Drop you can plan and document all control racks easily and quickly. Start visualizing your infrastructure today.
Inside the software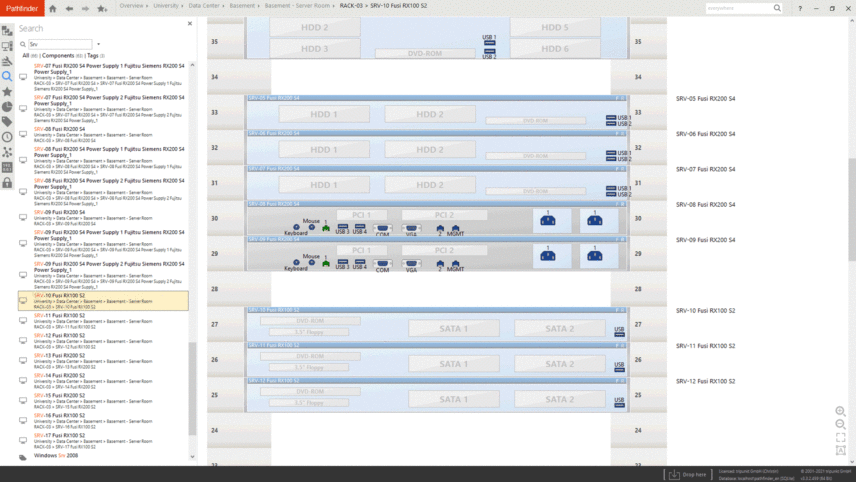 Comprehensive rich text search across all IT-Assets of the data center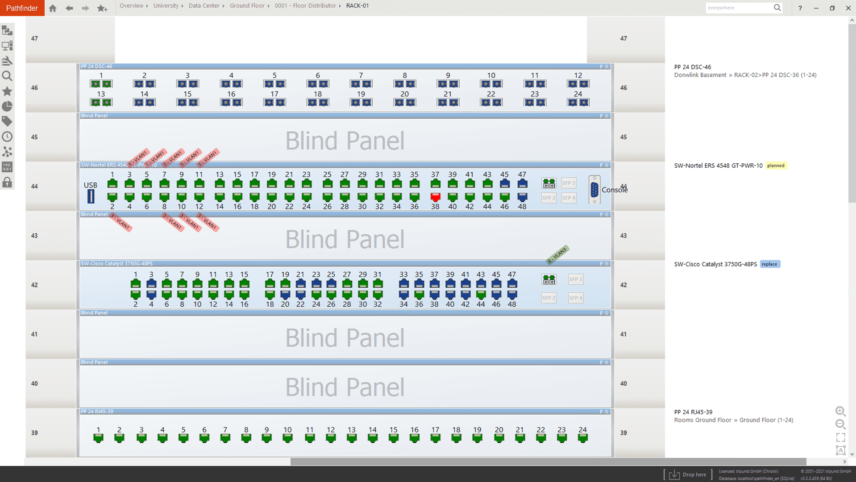 Support for effective and sustainable change management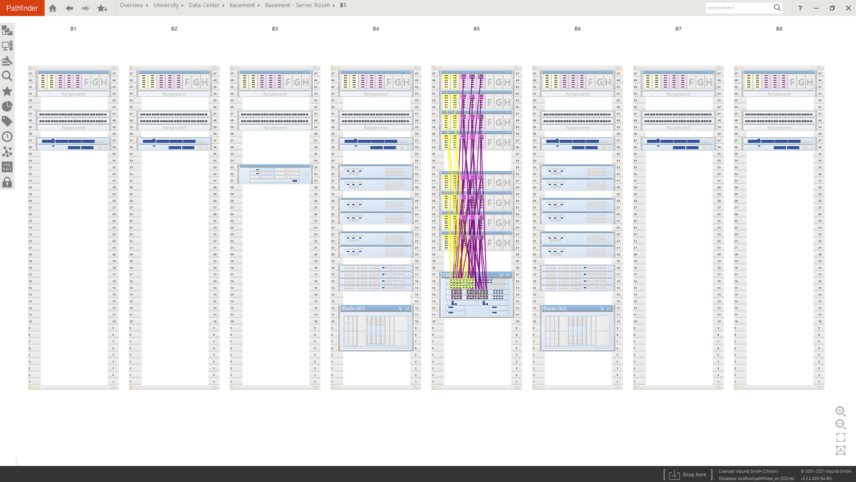 Realistic representation of the cabinet structure including all installed IT-Assets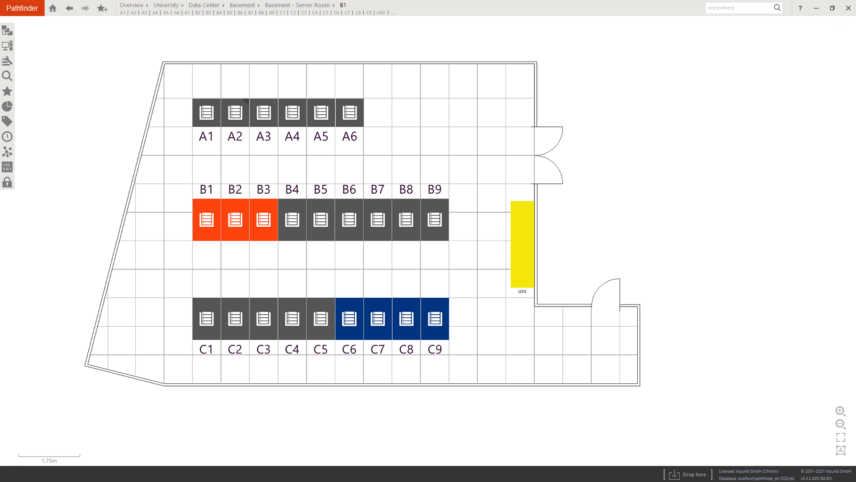 Dynamic floor plans for data center operators
Features at a glance
Analysis and Planning
Determine capacities and utilization
Compliance with standards
Search for free height units
Manage movements and changes to the infrastructure
Manage and organize work orders (order management)
Asset query using SNMP
Active technology
Manage modular network devices (built-in cards, GBics, blades, power supplies)
Over 4000 detailed templates from leading manufacturers (free download)
Editor for individual design of active devices
Define services, e.g. VLANs down to port level (tag-system)
Switch cabinets
Plan rack layouts
Create detailed cabinet views using Drag&Drop
Use an editor to customize network devices (with ports, slots and internal interconnections)
Map all server components (including routers, switches, firewalls, etc.)
More functions
Storage of consumption values and limit values regarding power consumption (kW), weight and heat output (BTU)
Printable handbooks for your cabinets and racks
Become a Pathfinder!
Find out why over 500 well-known clients trust us and how Pathfinder helps map your IT network.