A truly significant milestone. In October, tripunkt GmbH celebrated its 20th anniversary. An evening where the team proudly looked back on two successful decades, over champagne and a Motherboard cake. 20 years of tripunkt stands for over two million lines of own programmed code, more than 50 releases successfully deployed and hundreds of renowned and satisfied customers.
But this particular anniversary also stands for something more, something that cannot be expressed in numbers only. 20 years of tripunkt, above all, means 20 years full of creativity, commitment, consistency and humor.
The passion and enthusiasm of all the employees have made tripunkt what it is today. Great partnerships have helped us grow. Exciting projects have allowed us to learn.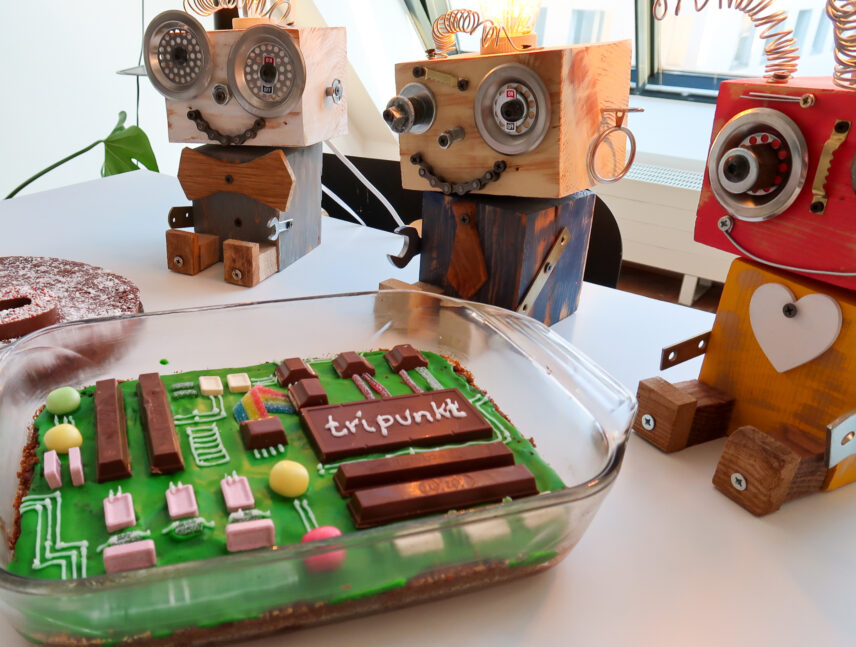 What began more than 20 years ago as an idea of two graduates of the Hasso-Plattner-Institute in Potsdam, today supports hundreds of users in making Data Centers and ICT structures manageable. Pathfinder is an integral part of the corporate workplace and the industrial sectors and is successfully used by companies in all lines of business. As a team with twenty years of expertise, we not only develop software, together with our strong partners, we communicate strategies, solutions and provide impulses.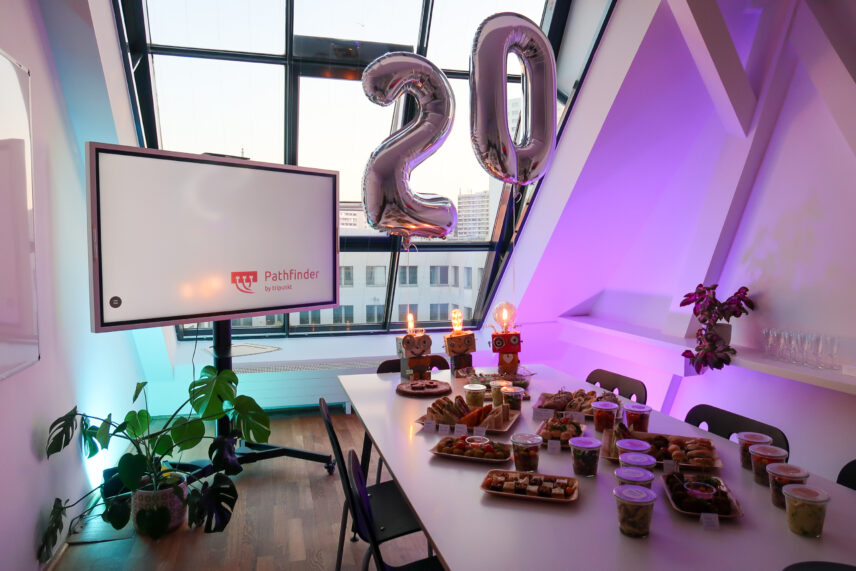 The management of tripunkt GmbH would like to thank all long-standing, loyal customers and our dedicated employees who have made this possible.
20 years of growth and innovation – supported by consistency and perseverance. We look forward to continuing on this path together with you.
To a trustworthy partnership
tripunkt and Geiger are linked by a long-standing and trusted partnership. We congratulate tripunkt on its 20th anniversary. We are proud to have a strong partner like tripunkt at our side and look forward to our continued successful cooperation.
Guntram Geiger, Managing Director of the Geiger Group (Legrand AG)
The main focus is on being innovative and future-oriented
For many years, we have been committed with joy and motivation towards a safe, sustainable, and well-documented network development with optimized planning and transparent, agile network management. Whether small or large projects – the main focus is on innovation and foresight. Just like tripunkt. We wish tripunkt continued success and thank them very much for their valuable cooperation.
Christian Kohli, Managing Director of Infra-Com