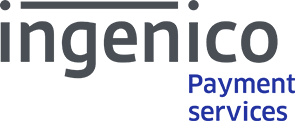 A key question when it comes to IT documentation is: What are the legal requirements and what exactly needs to be documented? Banks and financial service providers such as the Ingenico Payment Services GmbH are subject to more stringent standards for the documentation of their infrastructures and business processes than other companies.
The company with five locations in Europe, is a provider of cashless payment solutions. It serves around 110,000 retailers with approximately 258,000 card terminals in Germany, Austria, and Benelux.
In addition to meeting legal guidelines, the state-of-the-art IT-documentation is aligned with current processes and offers significant added value to an effective support in IT operations. Very often, for example, corporate restructuring initiatives are the trigger for the introduction of a network and IT-documentation tool. For our client, the main focus is consolidation of data centers, i.e. the reduction of many data center locations to just a few. During the entire consolidation phase, Pathfinder is introduced and used for IT documentation. Later, all data center change processes are also planned and documented with Pathfinder.
As digitization advances, more and more business processes for financial service providers such as Ingenico Payment Services GmbH are being supported or driven by software. Accordingly, it is important to develop, test and document the associated IT infrastructure in accordance with the regulatory guidelines. In all countries of the European Union, strict guidelines for financial service providers were introduced after Basel II, e.g. the Minimum Requirements for Risk Management (MaRisk). There are a number of legal requirements that obligate companies to create a documentation for IT-operations. The IT-operation of an E-money institution like Ingenico also has to be managed properly and with a focus on the areas of IT security, availability and data protection. We are excited to announce that Ingenico Payment Services GmbH decided to rely on Pathfinder for the documentation of their IT-infrastructure and wish them good luck!