In the coming days we will deliver Pathfinder version 3.8 to all our customers. In addition to more convenient search functions in the catalog import (e.g. search by slot types) a faster, seamless login via Active Directory will also be available. In addition, this release offers significant speed improvements for all tasks performed at cabinet level.
Pathfinder Server has also been improved and requires an update for continuing work with the 3.8 version. If you have any questions or need assistance, feel free to contact our support.
Mark disabled ports
Users will have the option of marking ports as disabled in the status. The previous port states "defective, free and reserved" will therefore be extended with an additional port state that will be particularly relevant in scenarios like data theft and hacker attacks.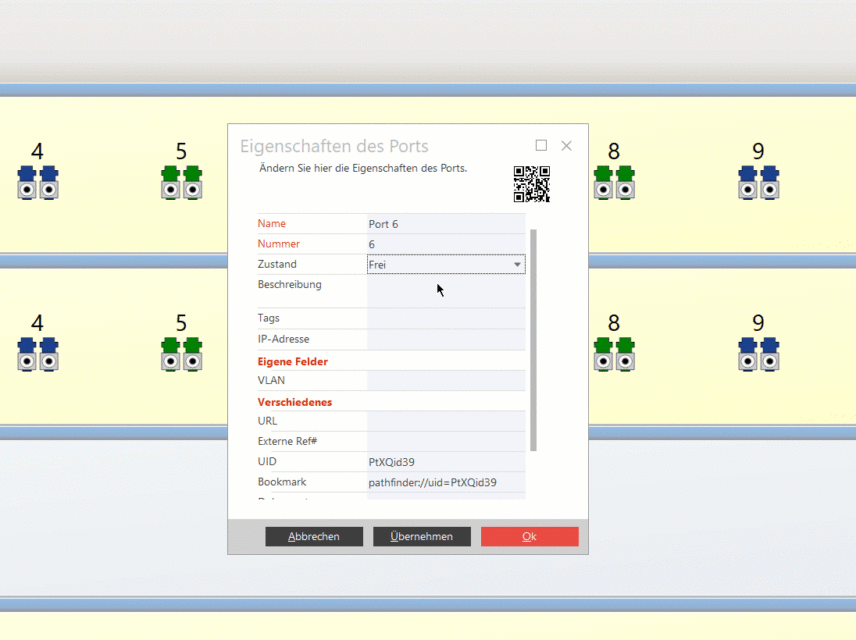 Unique identifiers down to port level
Version 3.8 introduces Unique Identifiers (UID) for all objects, i.e. an unique identification for every object and IT asset. Each element in Pathfinder receives a specific identification marker. The UIDs are now also shown in all views, reports and labels.
What's new?
Our support team is ready to answer your questions. Book a 15-minute Q&A on the new release 3.8 at a date of your choice.
pick a date