SNMP Query
Real-time view of your network's active technologies
This module enables SNMP-based query of all active devices. Identify LAN problems at an early stage. Fix problems quickly and effectively.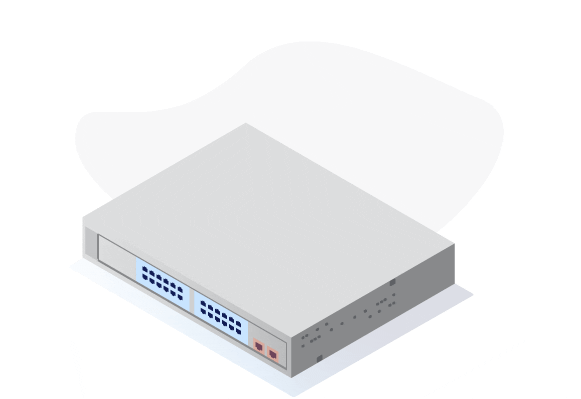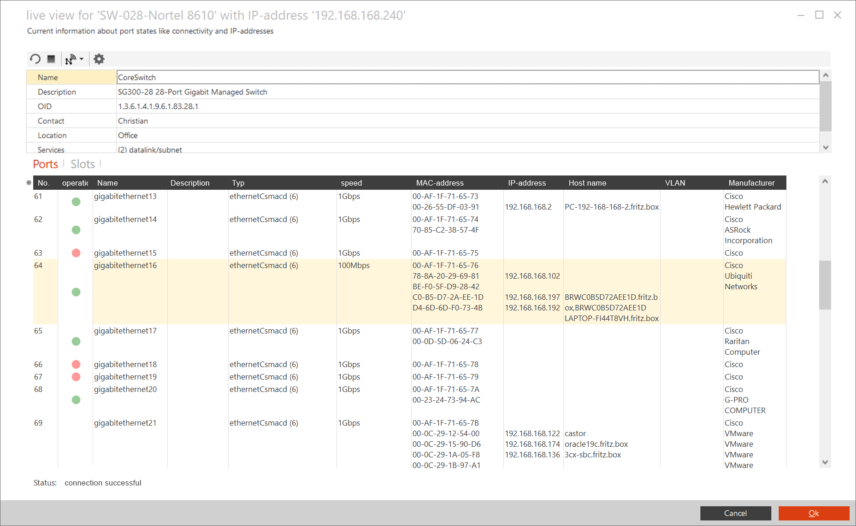 Detect problems in advance
The live query provides information about port names, status, port usage and activities of an active device such as a switch. Thus, the module especially helps in finding and eliminating LAN problems.
Does your switch speak SNMP?
The SNMP module not only allows you to access SNMP-enabled devices on your network, the module also helps you to check your IT documentation. With just a few clicks, the existing network documentation can be checked with regard to incorrect wiring states. For this purpose, the user can compare the data entered in Pathfinder with the current information of the device.
Other advantages? Problems are detected and corrected at an early stage. Faster problem diagnosis for fault notifications is possible directly from the network documentation.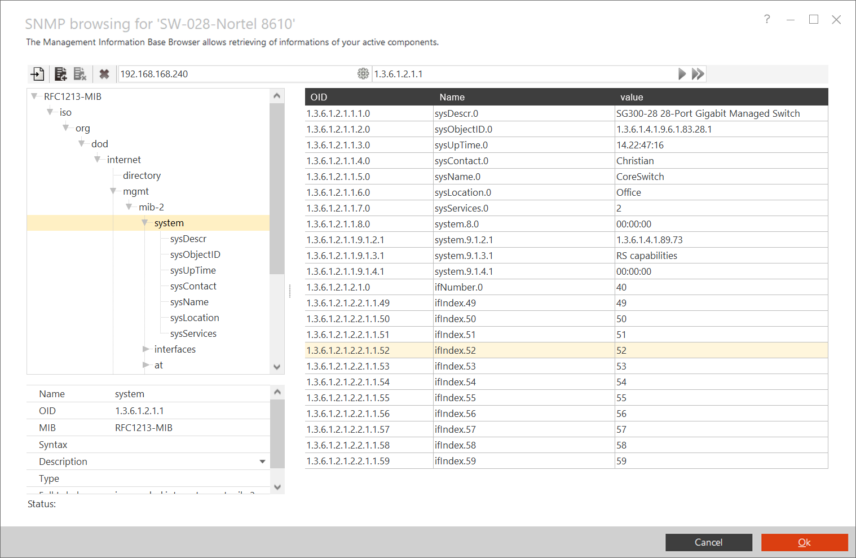 Features at a glance
Support for latest SNMP standards (including SNMPv1, SNMPv2c and Secure SNMPv3)
Supports security functions (authentication, authorization, access control)
Supports IPv6 addressing
Reads RFC1213-MIB-information and evaluates it
Manufacturer independent retrieval of attributes
Become a Pathfinder!
Find out why over 500 renowned companies trust us and how Pathfinder can help map your IT-network.